We created Mel's Magic to familiarize our supporters with some of the causes that we support. We take great pride in finding small, grassroots organizations who touch the lives of individuals within the cancer community.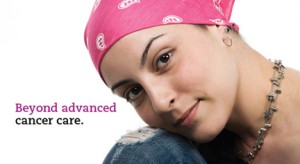 This month, a portion of the donations received in exchange for Mel's Bracelet™ will be gifted to the Helen & Harry Gray Cancer Center at Hartford Hospital.
The center is participating in the pilot phase of a new program that will help bring state-of-the-art cancer care to patients in community hospitals across the United States. It will research new and enhanced ways to assist, educate, and better treat the needs of underserved populations-including elderly, rural, inner-city and low-income patients-as well as racial and ethnic groups with unusually high cancer rates.
Your gift to Friends of Mel will help us support other worthwhile projects like this.