Friends of Mel Foundation



Thank you to all of our wonderful friends and supporters who made the Friends of Mel Foundation's inaugural event, THE ART OF LIVING - Life Beyond Cancer a huge success! We hope everyone enjoyed themselves and walked away with great information!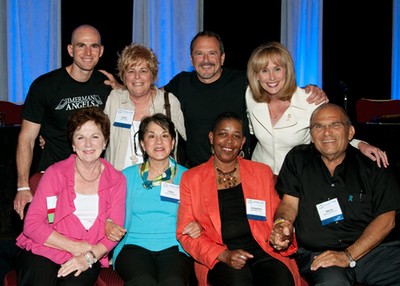 Thank you everyone for the feedback we've received:

"It was uplifting and consistently inspiring.  The participants that were part of our group felt very supported, informed, and grateful."
 
"Today was incredible.  I wish this day for every cancer patient as well as survivor." 

"I felt enveloped with love and community - It was truly inspiring and hopeful - thank you!"

"Well-organized, appropriate vendors, good breakout sessions.  Meets a need for those of us who are on the cancer journey."

First Descents offers young adult cancer fighters and survivors (ages 18 to 39) a free week-long outdoor adventure experience designed to enable them to climb, paddle and surf beyond their diagnosis, defy their cancer, reclaim their lives and connect with others doing the same.
A portion of the proceeds from each bracelet order for the month of July will go to First Descents.  Support them by ordering your bracelet this month!