Friends of Mel was honored to receive the Outstanding Achievement Award from the New England Coalition For Cancer Survivorship in Sudbury, Massachusetts on March 23, 2013.
The event was dedicated in loving memory to Janice McGrath, former NECCS Director and Board President, who lost her battle to breast cancer after 19 years. Janice forged a community of patients and survivors, as well as family and friends, that has become a potent force for advocacy, education, and mutual support.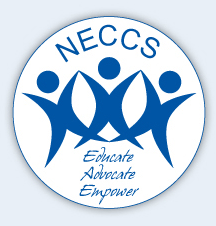 The NECCS Awards & Cancer Survivorship Celebration Luncheon was an event to encourage, support, and publicly acknowledge the hard work, dedication, and important contributions of individuals who work in the survivorship movement.
The mission of NECCS is to empower cancer survivors, family members, friends, and caregivers by creating a strong survivorship community, providing an information network, and access to resources, programs and events.
Visit the NECCS booth at the Art of Living - Life Beyond Cancer Conference, hosted by the Friends of Mel Foundation on November 2, 2013 at the Marriott in Quincy, Massachusetts.